You Can Do Amazing Things - Moss Kyanite
Regular price
Sale price
$65.00 USD
Unit price
per
Sale
Sold out
Handforged out of sterling silver & each sun ray stamped by hand. Set with the most beautiful shimmery Moss Kyanite cut with lovely facets.
Handstamped on the back with the words, "You can do amazing things" and a signature heart to signify the love and care that went into this piece and will therefore be carried with the wearer.
There is only one of these in stock. It will ship within 24 hours.
The pendant measures 1 1/4" X 1/2"
The chain will be 18" unless otherwise specified.
Care Instructions

Sterling silver jewellery naturally takes on tarnish over time in reaction with moisture in the air and our natural skin oils.

To slow the tarnishing process store in a dry area and an air tight container, (the bathroom is not a good place to store jewelry).


When tarnish shows itself don't worry it is easily removed!


You can use the silver-cleaning cloth included in your purchase, or simply use some toothpaste on a cloth or brush - gently rub at the tarnish, then wash and dry to bring back the
super-shine!
Share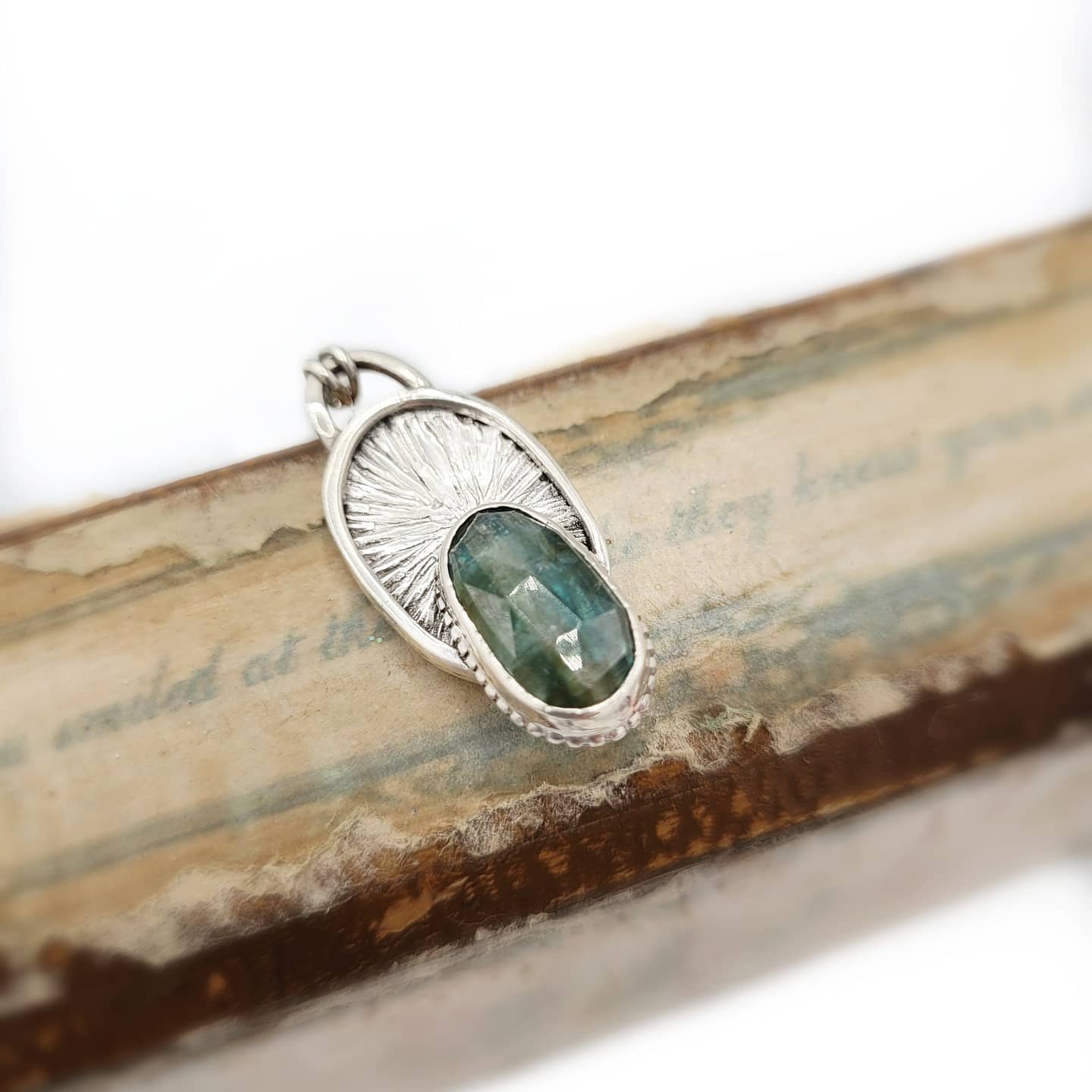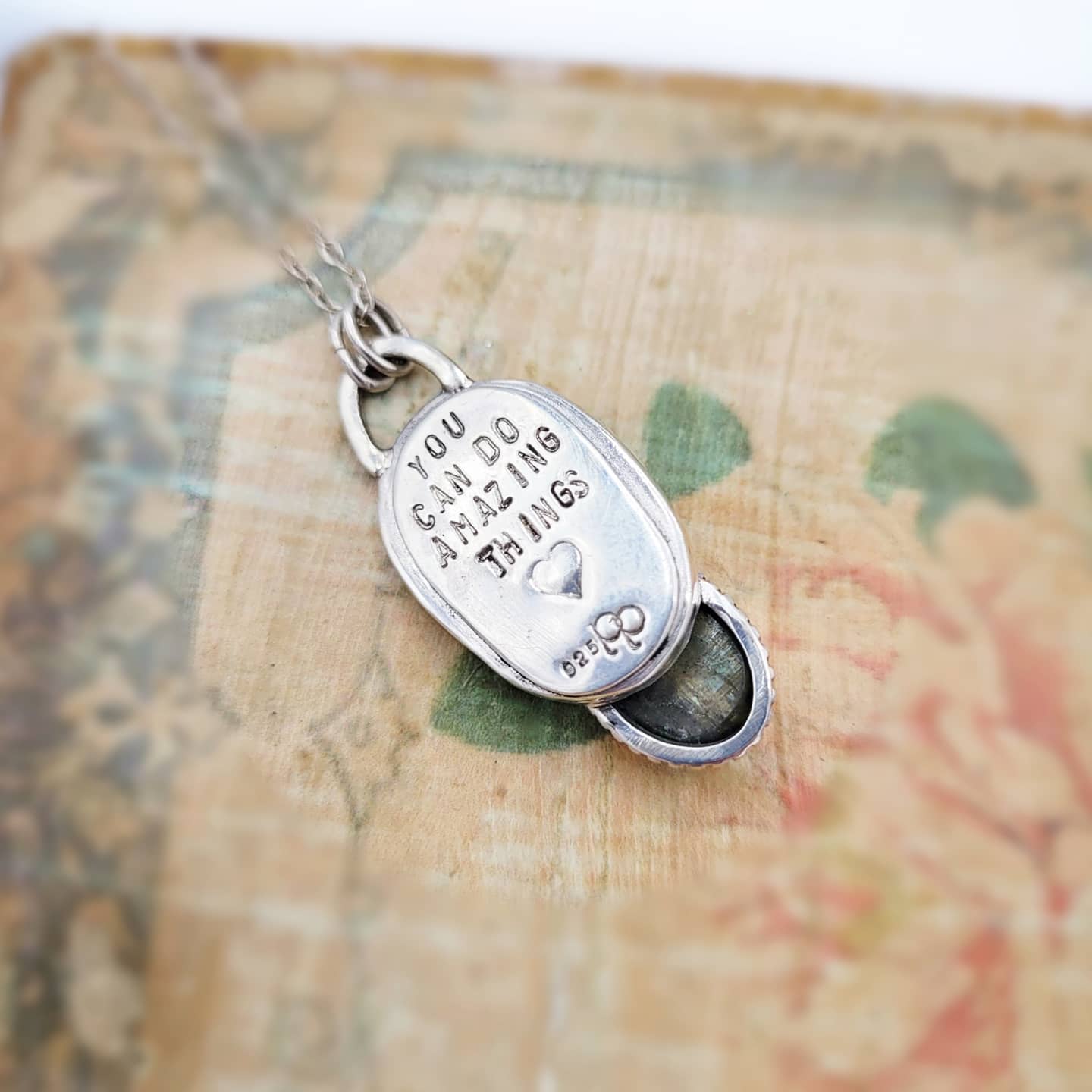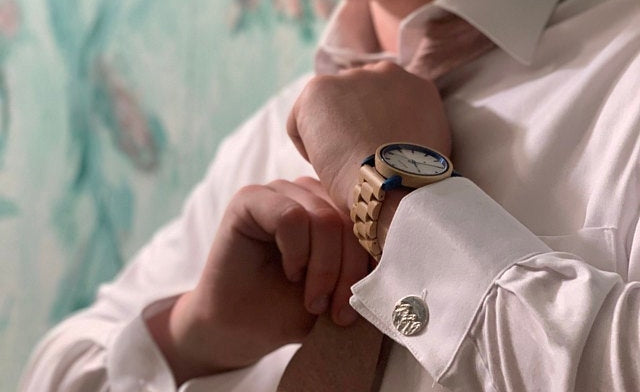 Review
"I found these cuff links literally a week and a half before my wedding (had I saw them sooner I would've ordered them literally months in advance because they were perfect) - I sent a message over wondering about an advanced shipping timeline because I absolutely needed these for my future husband… And communication was so quick and amazing, and I was able to give these to my husband on our wedding day!! It really brought a special little touch to our day, and now, we have something that we can use for future formal events that will always be a part of that special day! Thank you so much!!!" -Christine
Free Shipping

This order qualifies for Free US First Class Shipping! Please contact me if you would like a shipping upgrade.