Snowy Evening Mountain Necklace
Regular price
$198.00 USD
Regular price
Sale price
$198.00 USD
Unit price
per
Sale
Sold out
This piece has sold. Something similar can be made for you. Please contact me if you would like a custom piece similar to this made just for you! 
You can view videos with information about this piece here: 
IG @purelypaigehandmade
Tiktok @purelypaige
https://www.tiktok.com/@purelypaige/video/6928134882224901381?lang=en&is_copy_url=1&is_from_webapp=v1
___________________________________________________________________________________
If you are a mountain lover, you know why I made this piece. The back is inscribed with the words, "go where you feel most alive". It's supposed to transport you to a dreamy place like this that you know or want to know. So peaceful & serene.

This evening winter wonderland scene was inspired by the beautiful sparkling White Agate Druzy that looks just like snow set at the base of the mountains. It's so sparkly just like when light hits snow! The texture looks so fluffy and pretty like the fresh untouched snow you find in the mountains. When I look at this piece it makes me imagine the quiet of an evening in nature in the snow looking up at the stars. We don't get snow every year here in Seattle, WA but when I was putting the last touches on this piece it started to snow!
There are a lot of special details I included that I want to make sure the wearer knows about!
Underneath the snow (White Agate Druzy) I soldered a little soldered heart to symbolize how much love and thought went into making this piece. It's my way of sending a little extra love with whomever wears it where ever they may go.
There are two birds flying in the night sky on the front.
The back has one bird cut out to show the agate through it. You can see it glow white when you hold it up to the light.
The sparkly Cubic Zirconia also shows through a cut out on the back. That helps it sparkle more in the front but also adds to the special hidden seen on the back as well!
The sterling silver wass hand painted with patina to turn it dark. I tried to give it the effect of having some clouds not all the way pitch black.
The mountains were hand textured with an antique hammer that I found in one of my favorite thrift shops. I roughed up the face of it a bit to add a rustic natural texture.
The chain measures 25" If you would like the length adjusted just let me know!
It has a handmade hook clasp closure
The pendant measures 1.4"W X 1.7"L
The entire piece is made of sterling silver. Except 14K Gold Fill prongs, a Cubic Zirconia moon and along with the hook clasp in the back there is a little dangling crystal bead rondelle
You can watch me talk about it here:
https://vm.tiktok.com/ZMefFhmeo/
And here: https://vm.tiktok.com/ZMefFU9bE/
Care Instructions

Sterling silver jewellery naturally takes on tarnish over time in reaction with moisture in the air and our natural skin oils.

To slow the tarnishing process store in a dry area and an air tight container, (the bathroom is not a good place to store jewelry).


When tarnish shows itself don't worry it is easily removed!


You can use the silver-cleaning cloth included in your purchase, or simply use some toothpaste on a cloth or brush - gently rub at the tarnish, then wash and dry to bring back the
super-shine!
Share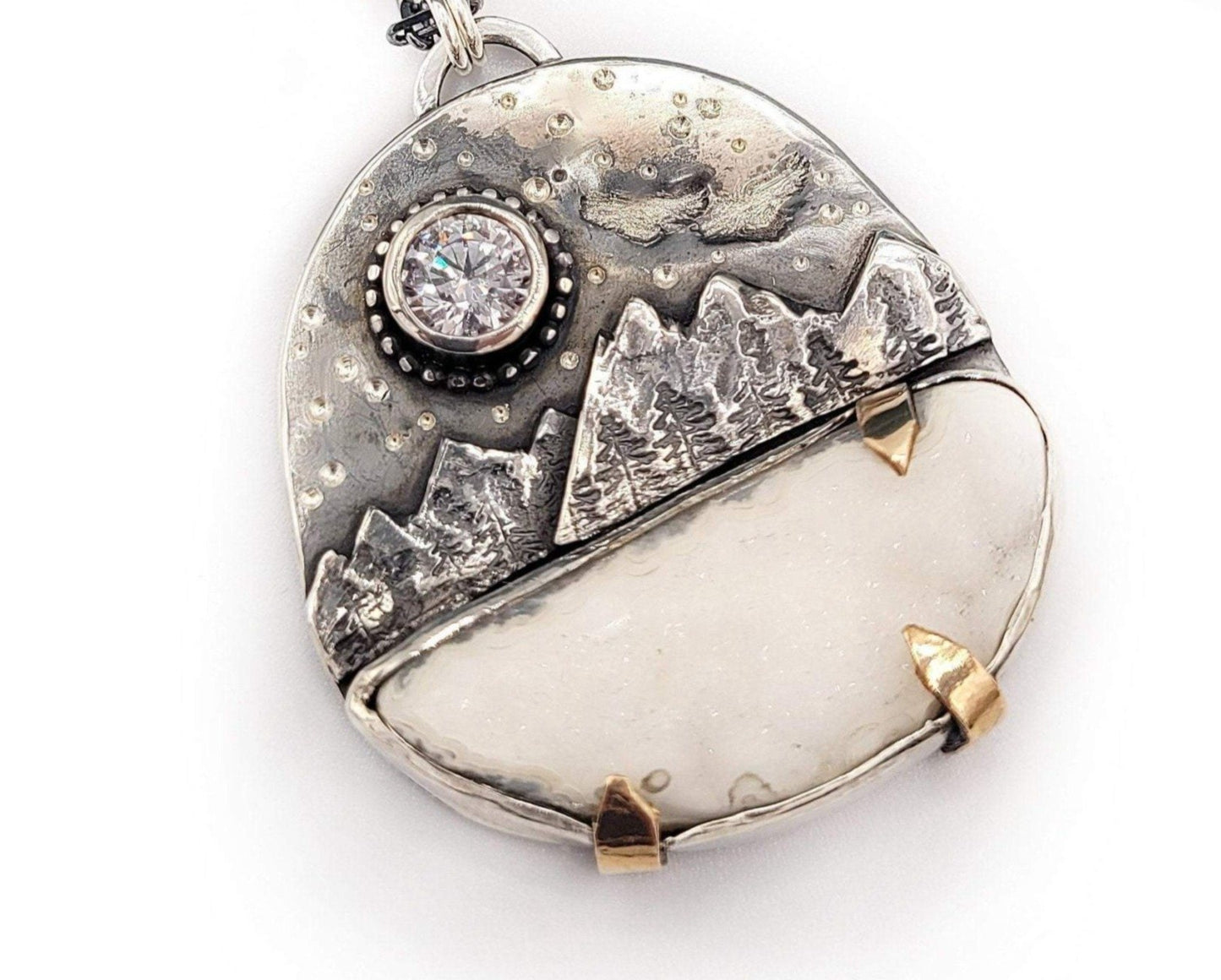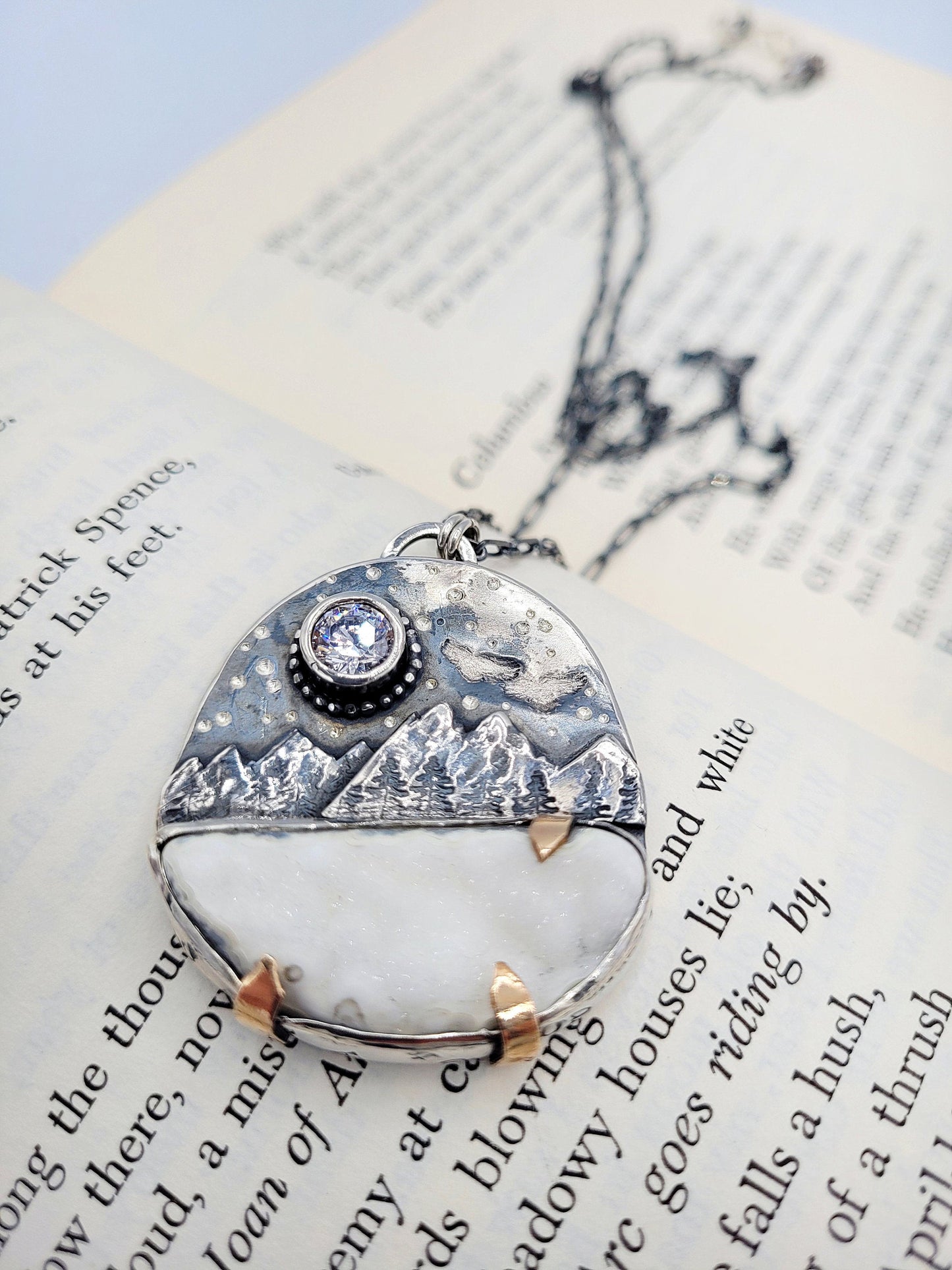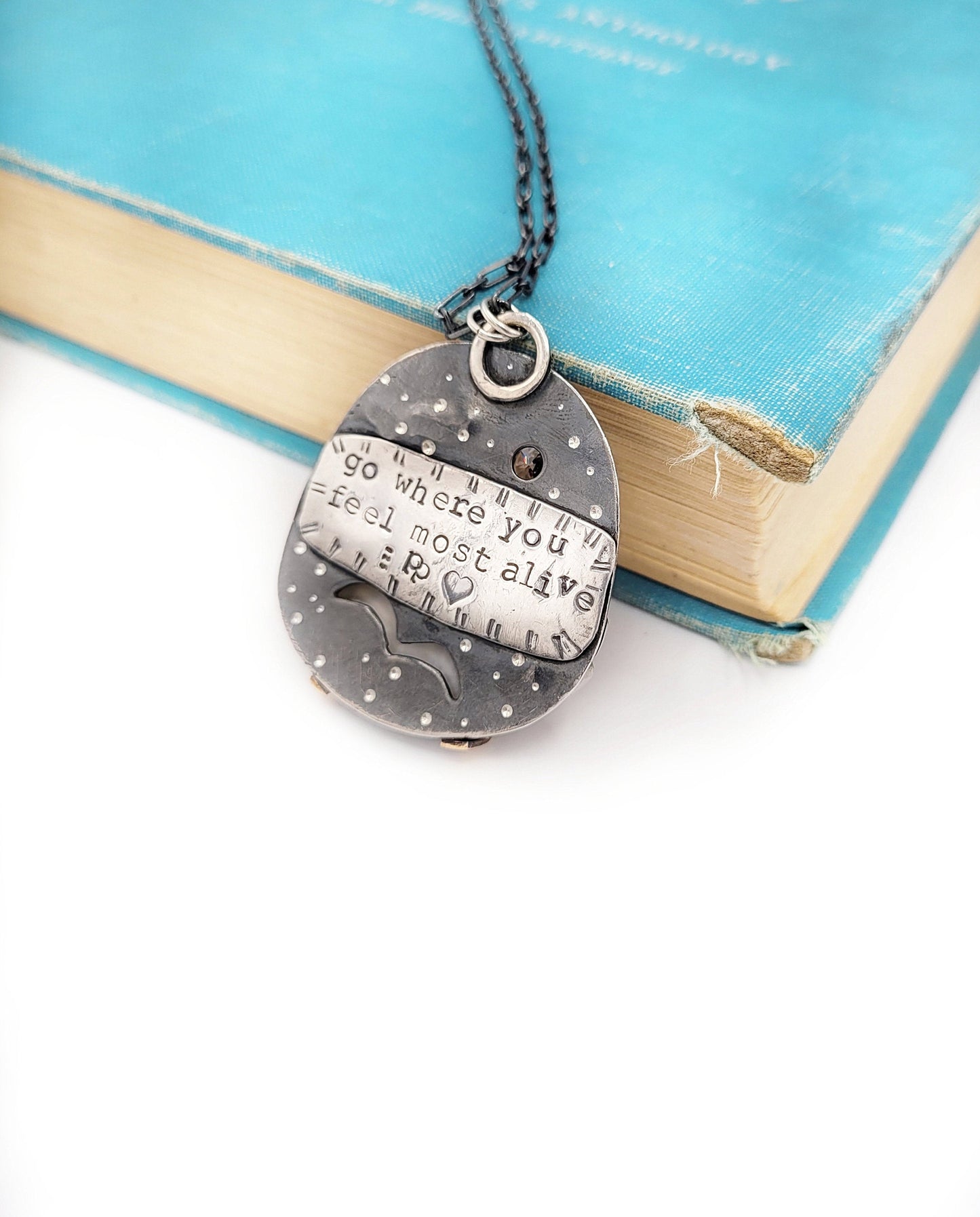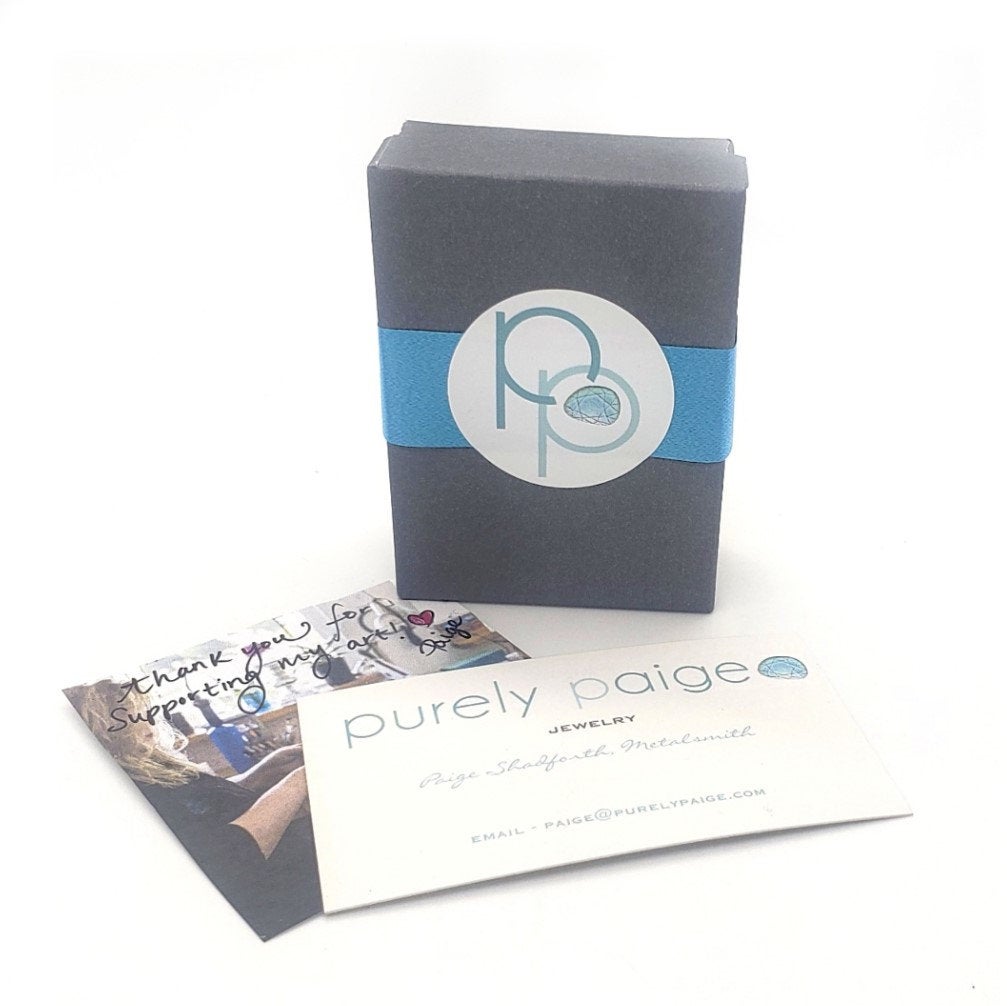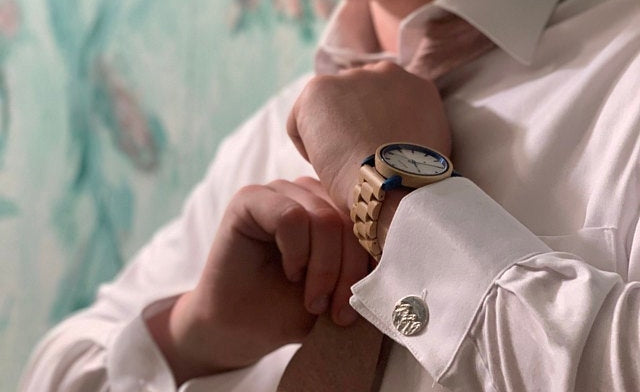 Review
"I found these cuff links literally a week and a half before my wedding (had I saw them sooner I would've ordered them literally months in advance because they were perfect) - I sent a message over wondering about an advanced shipping timeline because I absolutely needed these for my future husband… And communication was so quick and amazing, and I was able to give these to my husband on our wedding day!! It really brought a special little touch to our day, and now, we have something that we can use for future formal events that will always be a part of that special day! Thank you so much!!!" -Christine
Free Shipping

This order qualifies for Free US First Class Shipping! Please contact me if you would like a shipping upgrade.