Cuff Links - Computer Circuit Board - Sterling Silver
Regular price
Sale price
$55.00 USD
Unit price
per
Sale
Sold out
jThese cuff links are hand forged out of sterling silver. I cut, shaped and added the circuit board engraving. I am really proud of the unique geeky dapper design of these. You will get a lot of looks because at first glance the subtle lines look like just some nice texture but then look a little closer and it is obvious that the lines look just like a circuit board. Perfect for technology lovers of all kinds.
The cuff link face measures:
3/4" X 1/2"
The backing is solid with no moveable parts at risk for malfunctioning.
Click here to see what other handmade treasures you can find in my shop!
http://www.etsy.com/purelypaige
***One pair is currently in stock ready to ship within 24hrs***
Care Instructions

Sterling silver jewellery naturally takes on tarnish over time in reaction with moisture in the air and our natural skin oils.

To slow the tarnishing process store in a dry area and an air tight container, (the bathroom is not a good place to store jewelry).


When tarnish shows itself don't worry it is easily removed!


You can use the silver-cleaning cloth included in your purchase, or simply use some toothpaste on a cloth or brush - gently rub at the tarnish, then wash and dry to bring back the
super-shine!
Share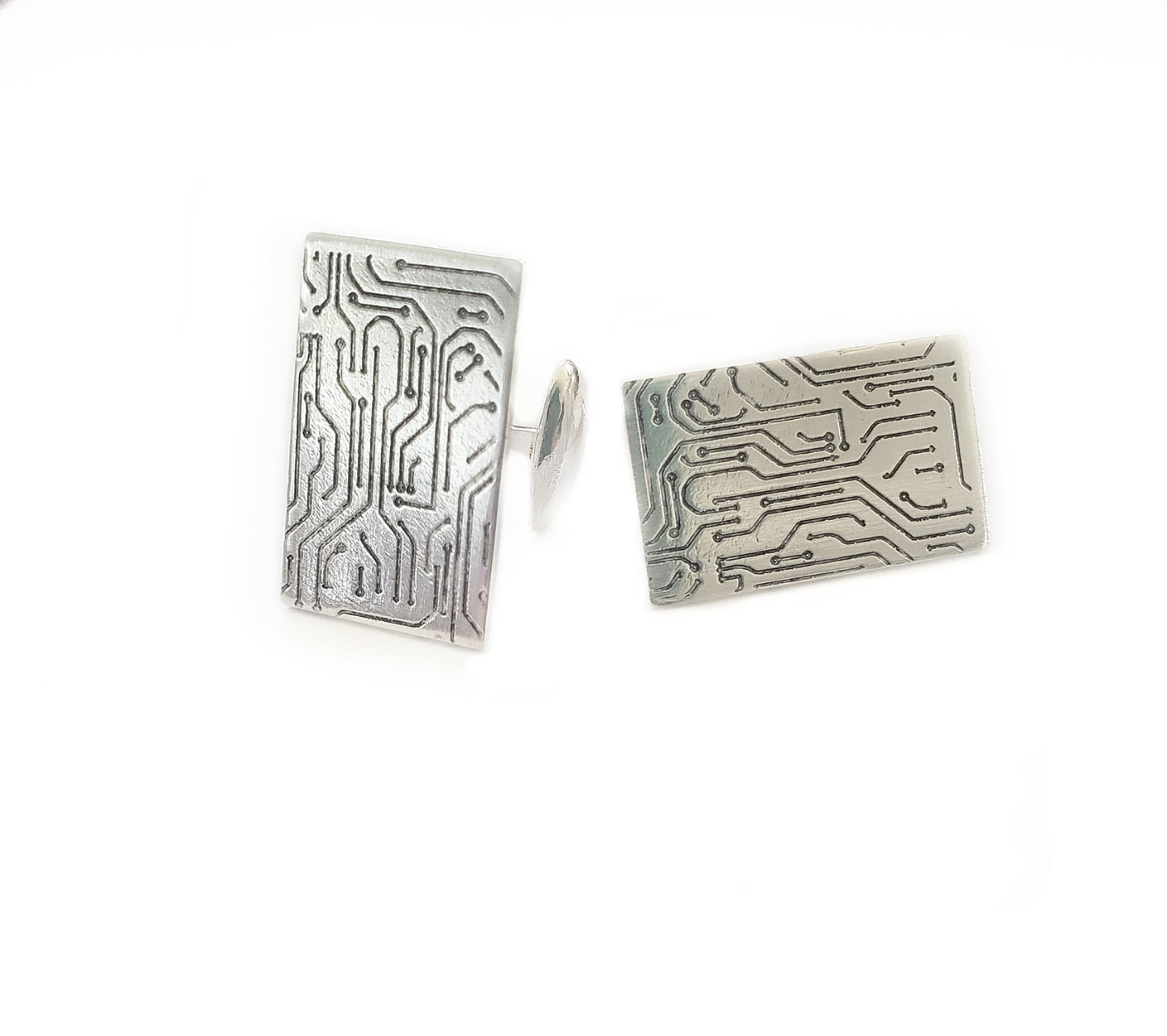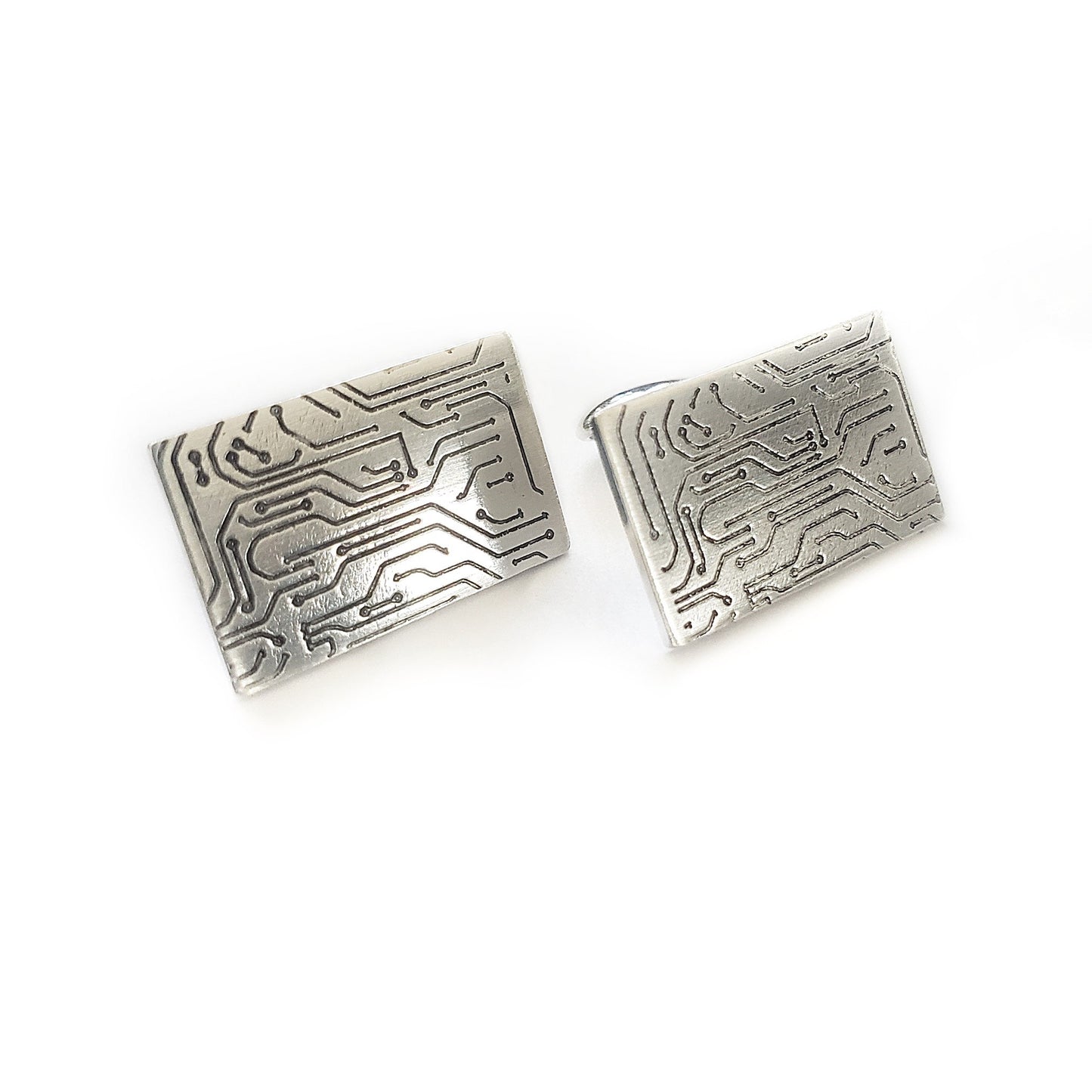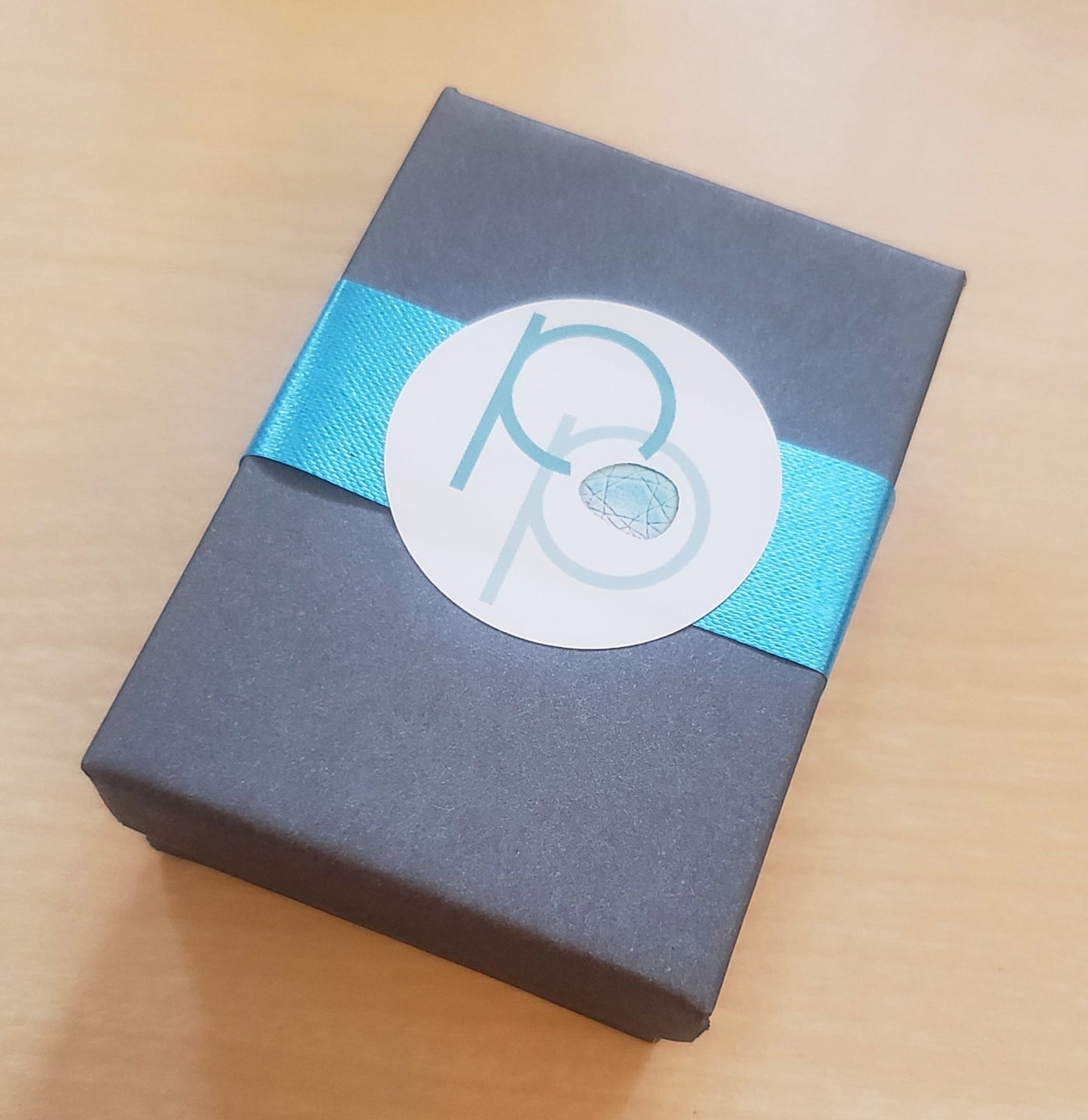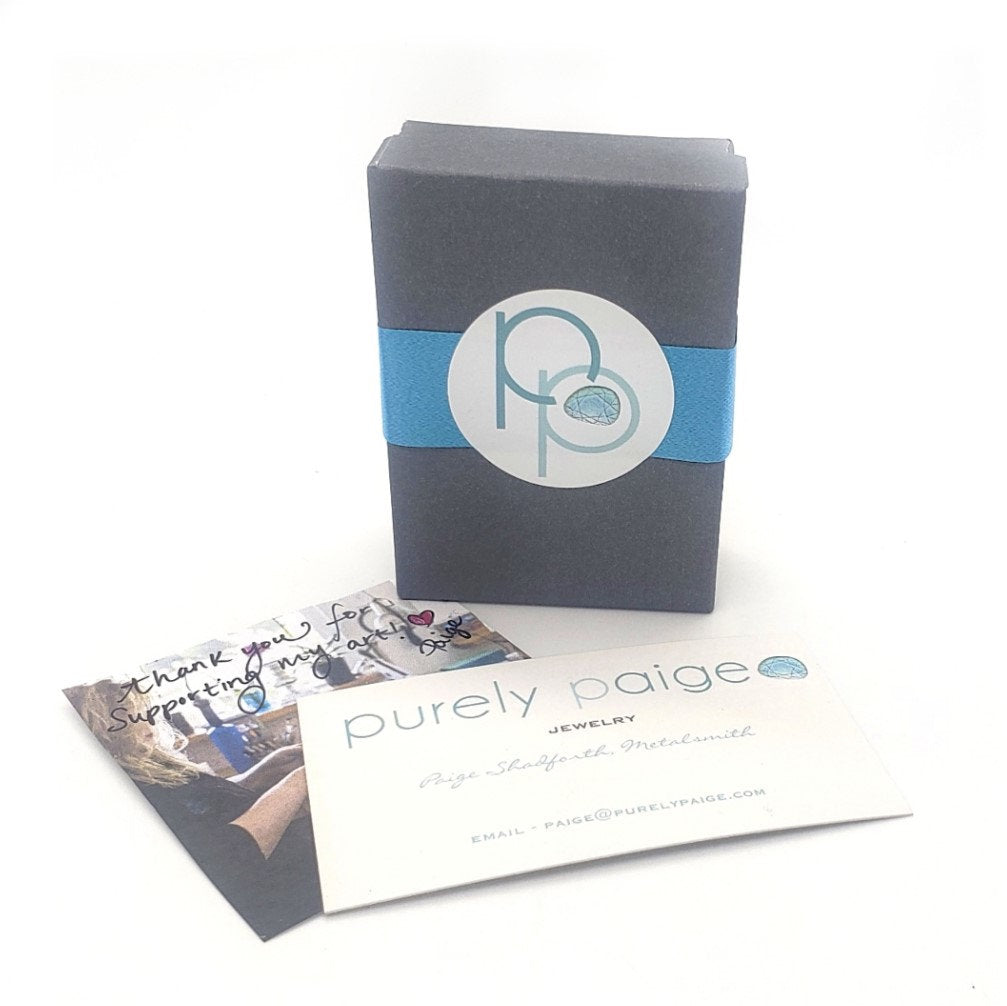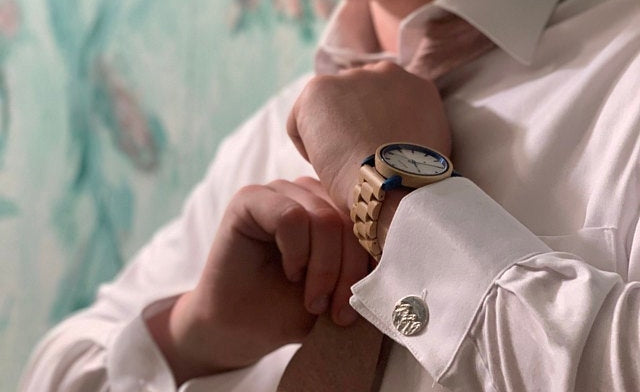 Review
"I found these cuff links literally a week and a half before my wedding (had I saw them sooner I would've ordered them literally months in advance because they were perfect) - I sent a message over wondering about an advanced shipping timeline because I absolutely needed these for my future husband… And communication was so quick and amazing, and I was able to give these to my husband on our wedding day!! It really brought a special little touch to our day, and now, we have something that we can use for future formal events that will always be a part of that special day! Thank you so much!!!" -Christine
Free Shipping

This order qualifies for Free US First Class Shipping! Please contact me if you would like a shipping upgrade.