Once Upon a Blue Moon Necklace
Regular price
$198.00 USD
Regular price
Sale price
$198.00 USD
Unit price
per
Sale
Sold out
This one-of-a-kind necklace is ready to ship quickly in a lovely giftable box.
I love adding little hidden details inside my art, especially quotes, special meanings and poetry. There is so much to discover and cherish in this piece.
In this dreamy scene you will find a Blue Moon shimmering all different shades of blue made of Australian Opal: The opal is a representative of justice and harmony, & is a protective stone in dangerous places. Opal has always been associated with love and passion, as well as desire and can be used as an emotional stabilizer.
The night sky has been given a dark patina that changes around the opal blue moon to slightly show colors of blue, green, orange and red like I imagine the beginnings of a sighting of The Northern Lights.
Mountains and trees shine of bright Sterling Silver.
Birds fly close and far away.
Stars or snow are speckled through the sky.
A Montana Agate takes form of a frozen lake below, with sweet hidden secrets beneath it.
Montana Agate: The warm energies of this stone will strengthen your poise and self-control so that you will be able to stop yourself from going after desires that are not healthy for you.
I acquired this "frozen lake" on a lovely summer trip to Vashon Island, WA in one of it's sweet little shops. The black spots look like they could be birds, land, vegetation peeking up or maybe even fish. You decide!
I tore a page from poetry book by: Courtney Peppernell. To my delight it was perfectly printed on the page in such a happenstance way that it has two sides to it. More secrets are always better!
One side says: "In the end, we all become memories to someone. So you should fill yourself with love and light and be a memory someone will cherish. "
The other side says: "You are more than the lines on your body, your shape, your skin. You are the start of day, when life begins. "
I folded the small paper (you can see in photos of the piece in progress at my bench) and put it under the partly transparent "frozen lake". It is epoxied in place so it will not be damaged if this piece ever get's wet. It also will not be able to be unfolded or accessed by the owner but rather a secret that only they will know. A couple words show through and are legible if you look closely.
The back reads one of my favorite uplifting quotes to remember any time I am feeling down. "Always believe that there are thousands of beautiful things waiting for you."
Care Instructions

Sterling silver jewellery naturally takes on tarnish over time in reaction with moisture in the air and our natural skin oils.

To slow the tarnishing process store in a dry area and an air tight container, (the bathroom is not a good place to store jewelry).


When tarnish shows itself don't worry it is easily removed!


You can use the silver-cleaning cloth included in your purchase, or simply use some toothpaste on a cloth or brush - gently rub at the tarnish, then wash and dry to bring back the
super-shine!
Share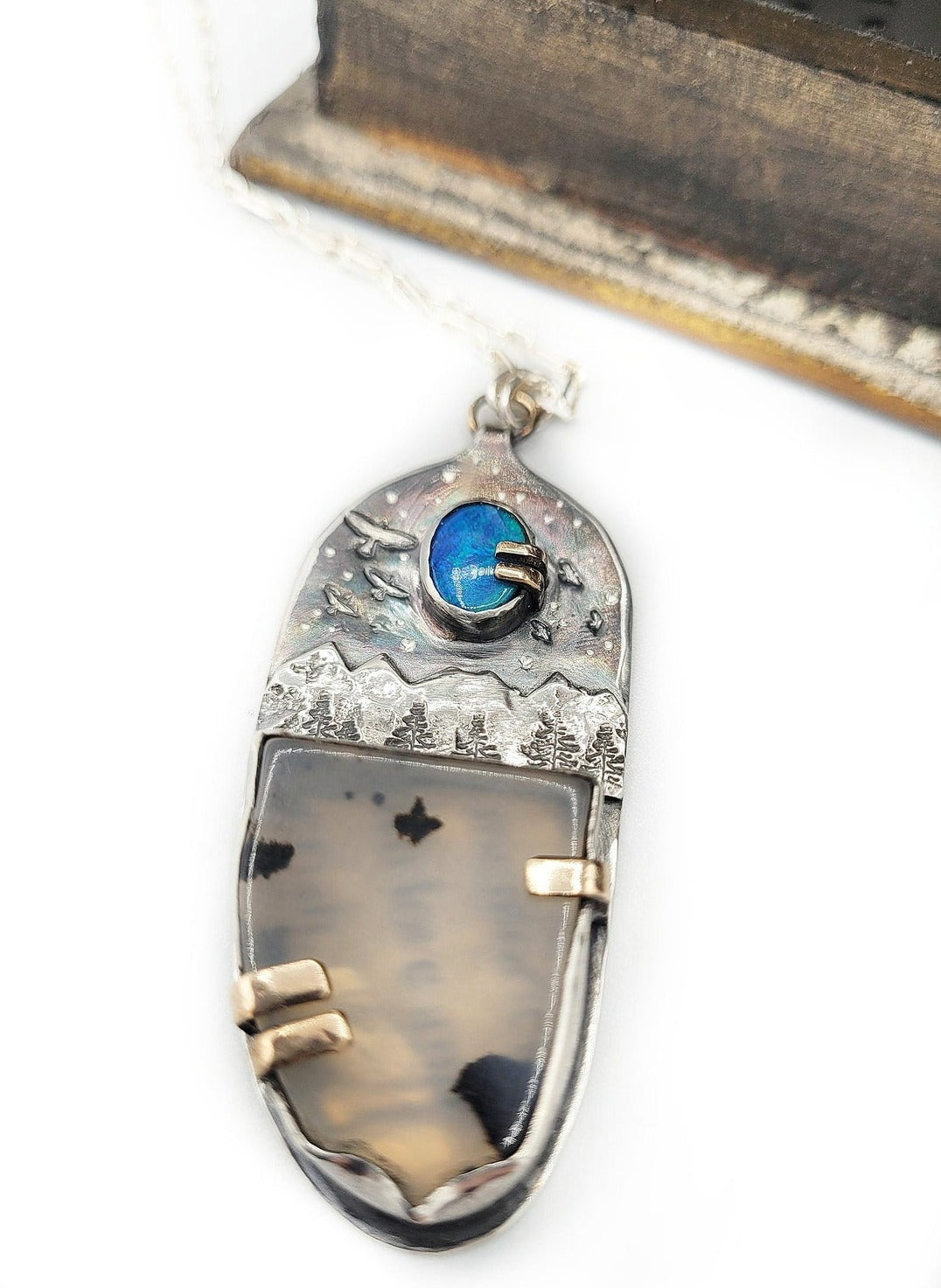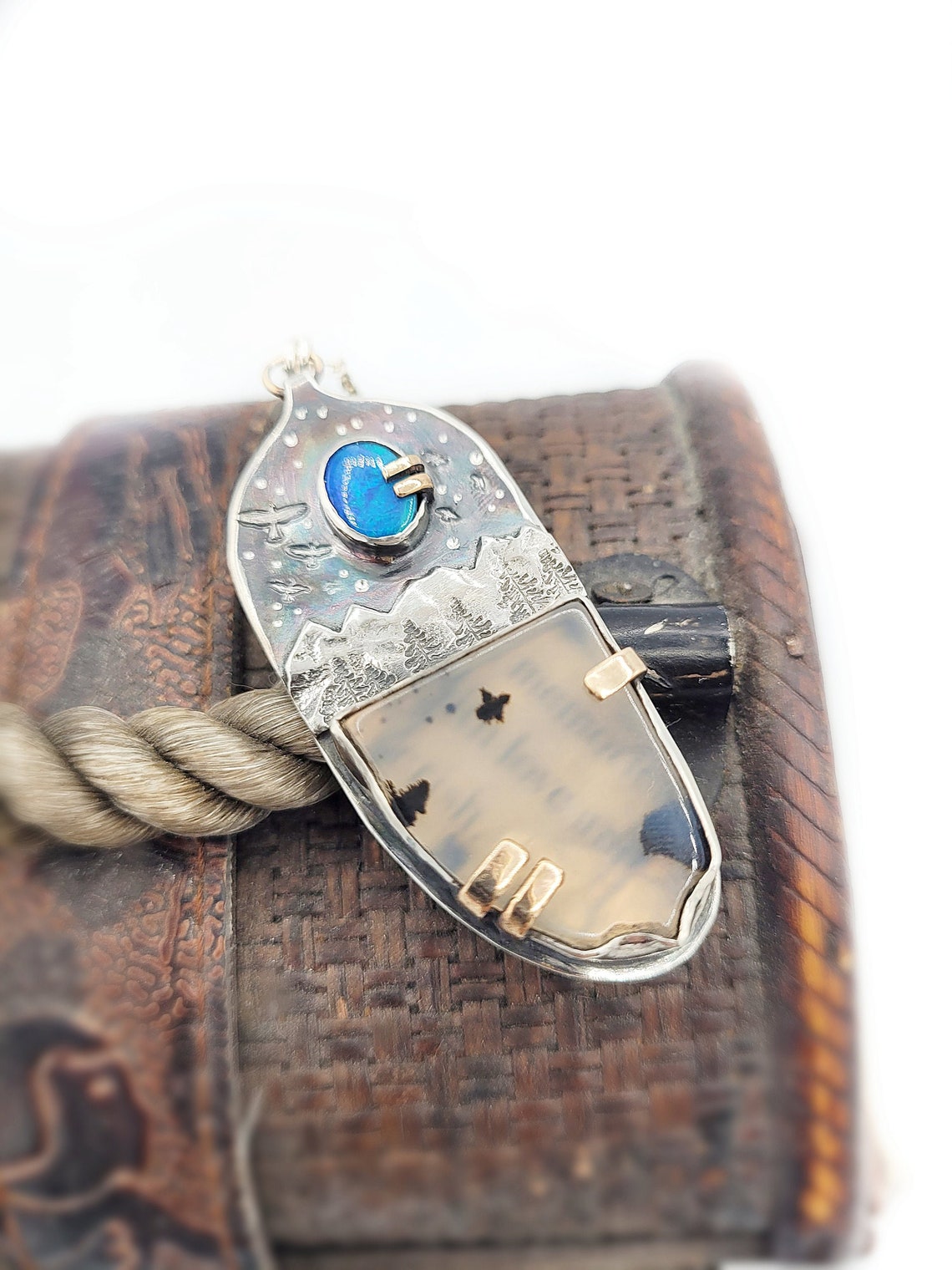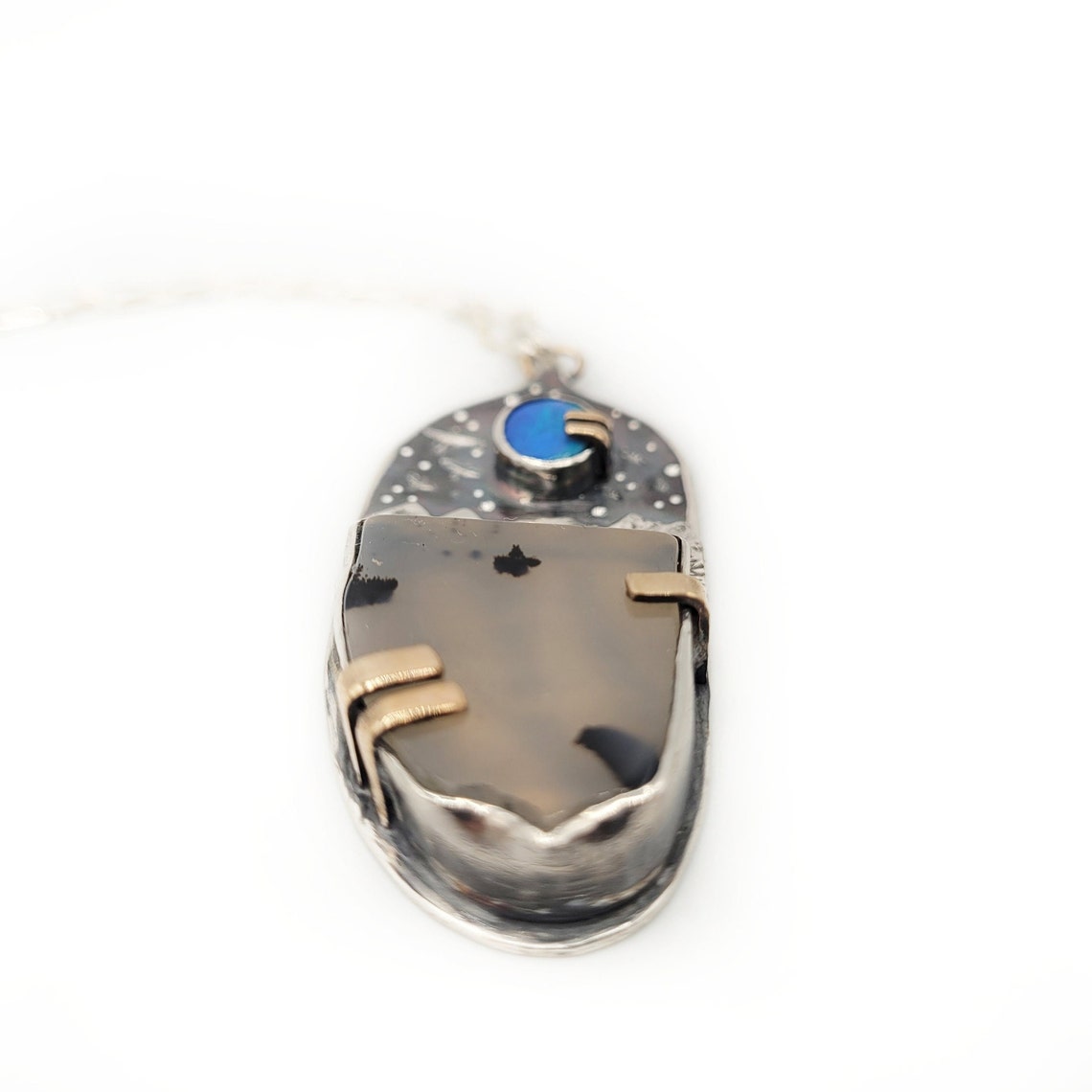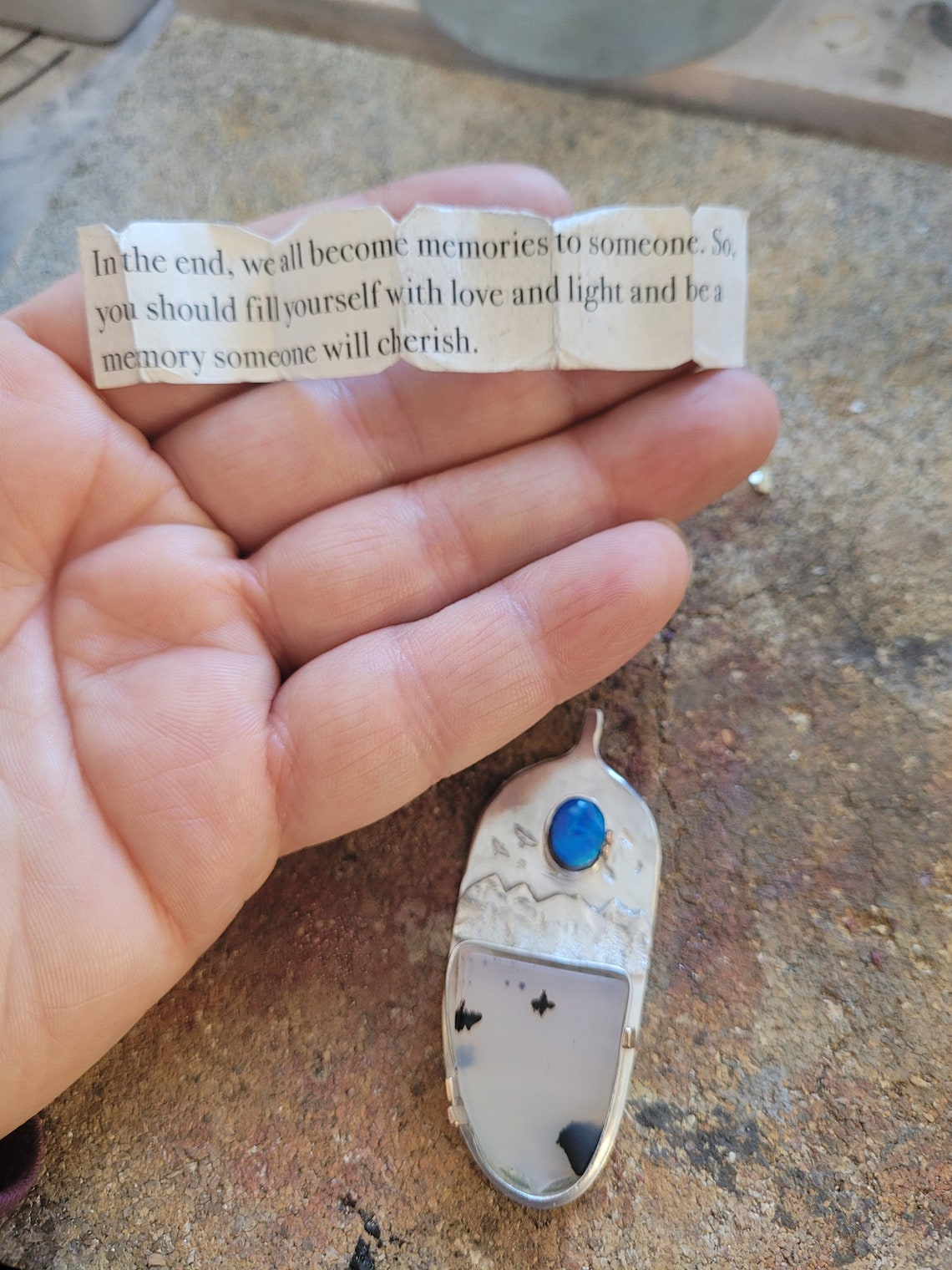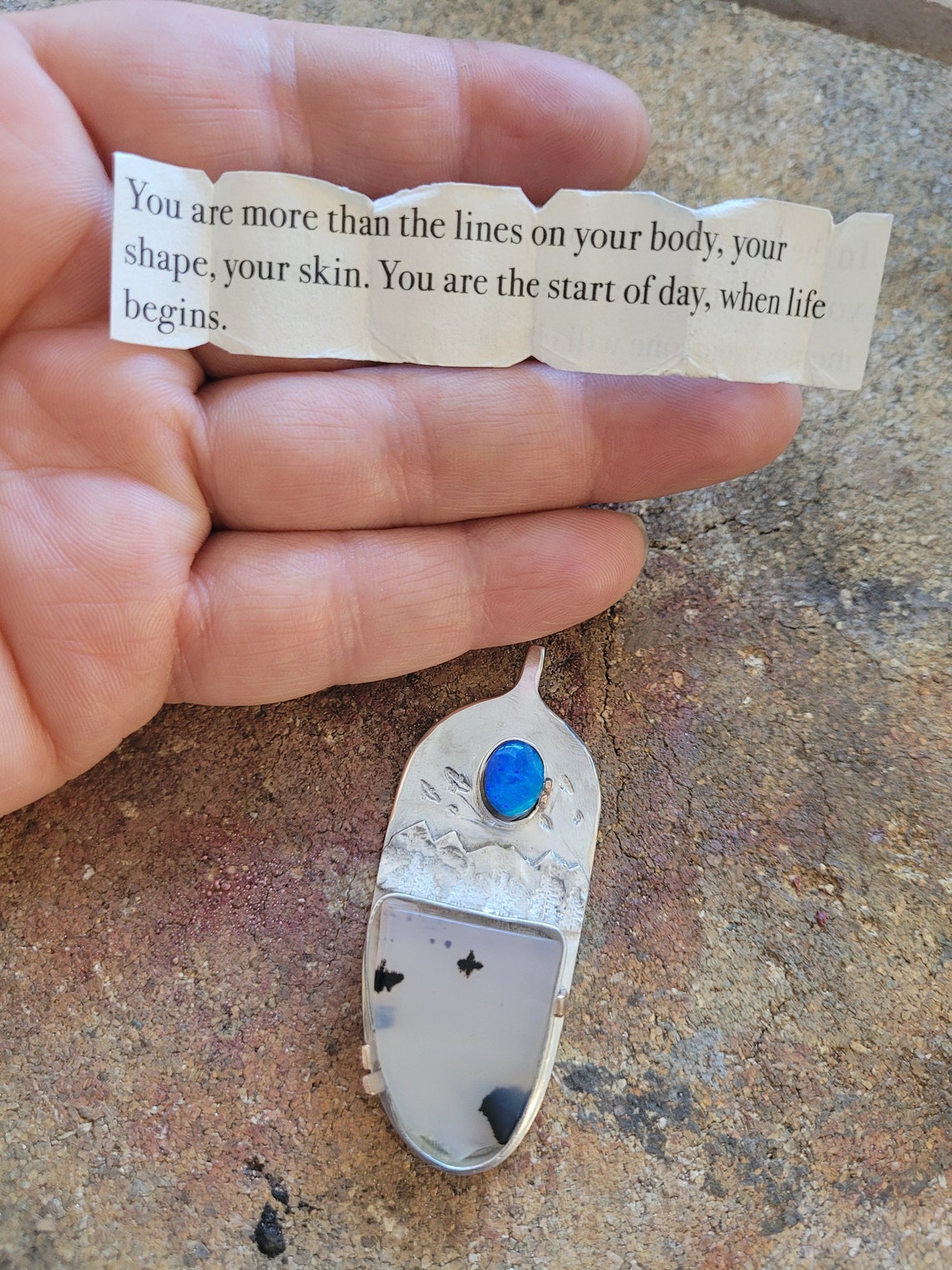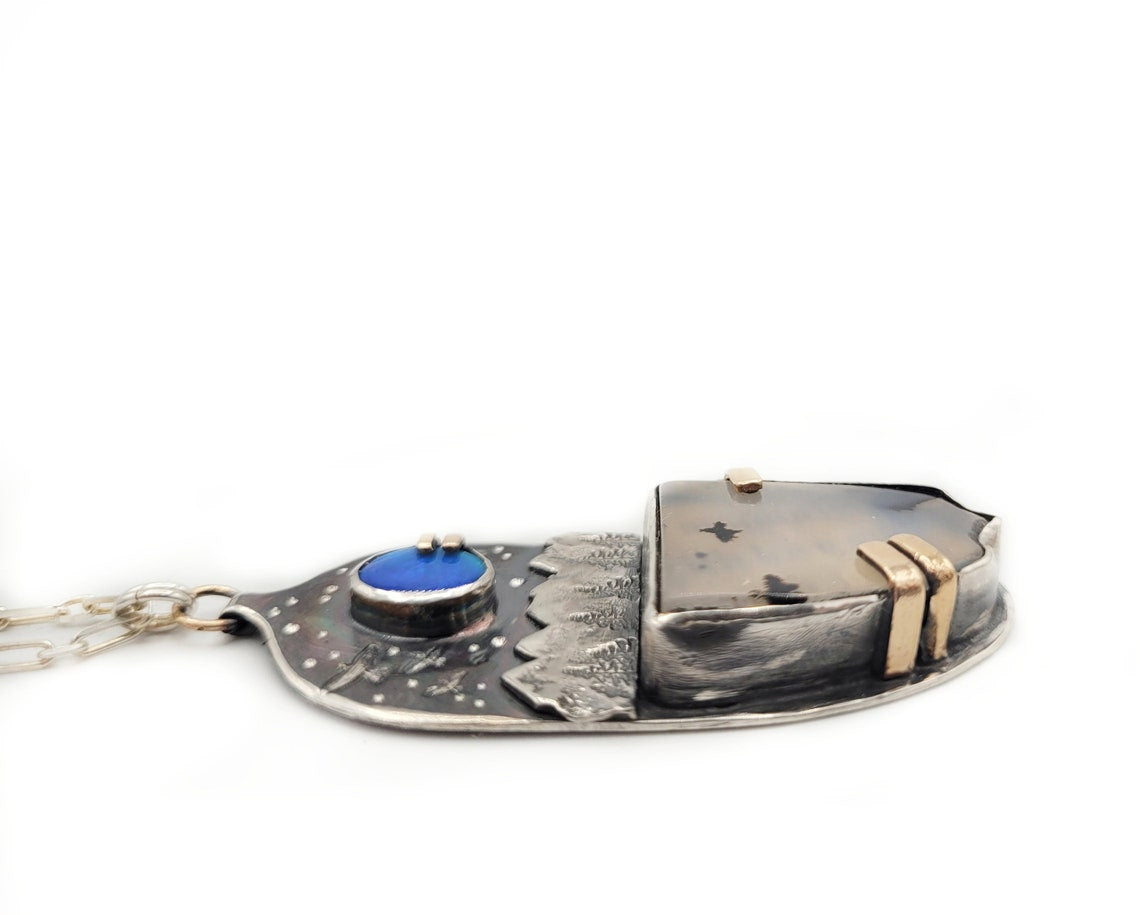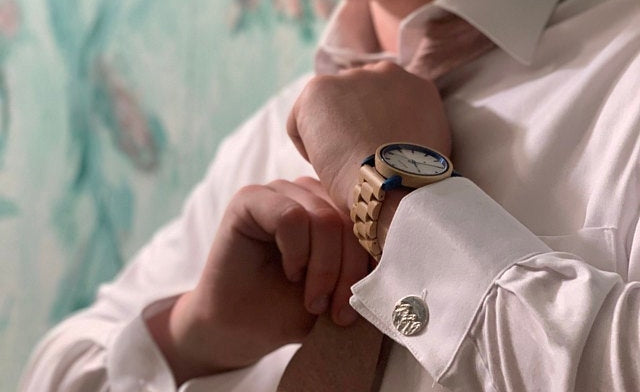 Review
"I found these cuff links literally a week and a half before my wedding (had I saw them sooner I would've ordered them literally months in advance because they were perfect) - I sent a message over wondering about an advanced shipping timeline because I absolutely needed these for my future husband… And communication was so quick and amazing, and I was able to give these to my husband on our wedding day!! It really brought a special little touch to our day, and now, we have something that we can use for future formal events that will always be a part of that special day! Thank you so much!!!" -Christine
Free Shipping

This order qualifies for Free US First Class Shipping! Please contact me if you would like a shipping upgrade.